Neighborhood Flood Assistance Program Guidelines
On July 12, 2021, a severe flash flooding event affected the Lower Bucks County region. The most severely impacted areas included Bensalem Township, Bristol Township and Bristol Borough which received up to 10 inches of rain within a short period of time resulting in devastating damage to homes and significant loss of property.
Through the bi-partisan efforts of Senator Robert "Tommy" Tomlinson, and Representatives Tina Davis, K.C. Tomlinson, and John Galloway, funding was secured from the Commonwealth of Pennsylvania to provide help to Bucks County residents affected by the flooding event that occurred on July 12, 2021. The Redevelopment Authority of the County of Bucks ("Redevelopment Authority") is the designated administrator of the funds and charged with the implementation of the assistance program.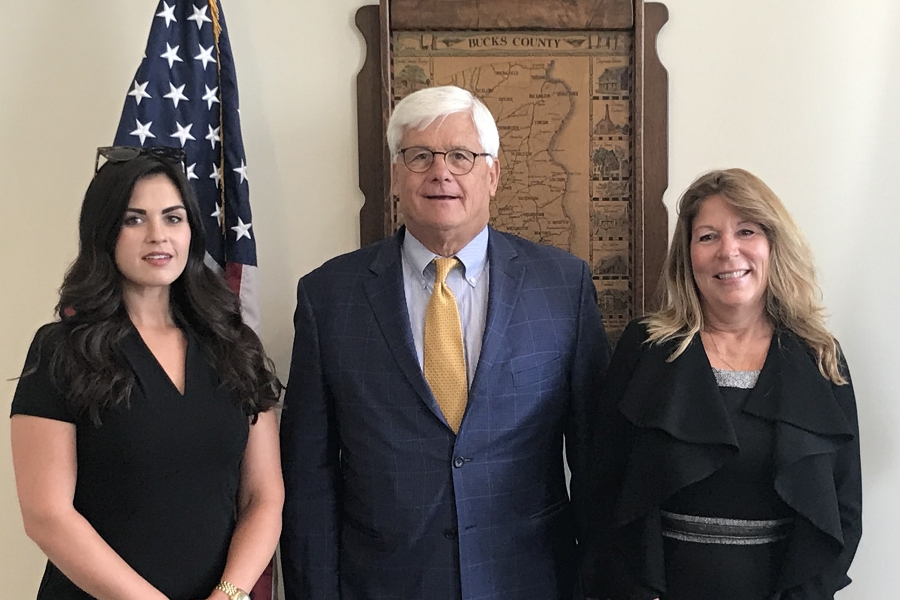 Type of Assistance
Subject to funding availability, grants of up to $5,000 to residents of Bucks County affected by the July 12, 2021 flooding event. Funding is to be used towards assisting flood-affected individuals and families recover from the devastating flooding impacts and resultant property damage.
Eligibility
Eligible applicants are homeowners or tenants whose primary residence is located in Bucks County and was damaged by the flooding event of July 12, 2021.
Only one application per primary residence may be submitted for consideration.
Applicants must be a U.S. Citizen of lawful permanent resident or the United States.
Final determination for eligibility is at the sole discretion of the Redevelopment Authority.
Submitting an Application
Applications must be submitted to the Redevelopment Authority using the electronic application for the "Neighborhood Flood Assistance Program" which is available on the Redevelopment Authority's website: www.bcrda.com
Paper applications may be provided on an individual basis should the applicant demonstrate an inability to submit an electronic application. Requests for paper applications should be directed to the Redevelopment Authority by calling the office at 215-781-8711 or submitting an email request to inquiries@bcrda.com. Paper applications must be mailed or delivered to the Redevelopment Authority's office in order to be processed.
The deadline to apply is January 12, 2023.
The Application
Before proceeding with the electronic application, please thoroughly review the below list of documentation that will be requested to determine eligibility. Please have the applicable documents readily available in electronic format before proceeding with the electronic application, and be sure to redact any sensitive information.  You will be able to upload the documentation directly via the electronic application. NOTE: You will not be able to save your progress once you start the application.
Copy of deed or lease agreement (if available)
Any three (3) of the following proofs of primary residency:

Current electric or cable bill
Driver's License
Auto Insurance Card
Auto Registration
Statement of Home Insurance
Pay Stub (w/name and address)
Bank Statement
Voter Registration Card
Water and Sewer Bill
Cell Phone/Phone Bill

Proof of property damage and costs incurred as a result of the flooding event of July 12, 2021. Examples of documentation may include, but are not limited to, the following:

Contractor invoices (must be dated)
Written insurance claims, settlement proceeds, and/or claim status report
Proof of payment or receipts for costs of shelter, storage, debris removal, materials/tools/equipment needed to address flood damage, essential goods and household items (i.e. major appliances, food, supplies, etc.)

Photograph(s) of property damage shall also be provided
Priority consideration will be given to applicants whose primary residence was deemed uninhabitable as a result of the flooding event. Consideration will also be given to qualified applicants that are residents of Bensalem Township, Bristol Township or Bristol Borough, including but not limited to, addresses with a zip code of 19007, 19020 or 19021.
Disbursement of Funds
Grants will be issued in the form of a check made payable to the eligible applicant(s). Checks will be mailed to the current mailing address as listed in your application. The Redevelopment Authority will review applications for completeness and eligibility and reserves the right to accept or reject any or all applications contingent upon available funding sources and respective applicant eligibility.
Acknowledgment and Application